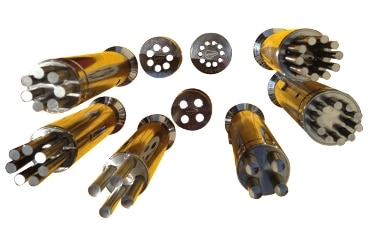 Industrial Punches & Dies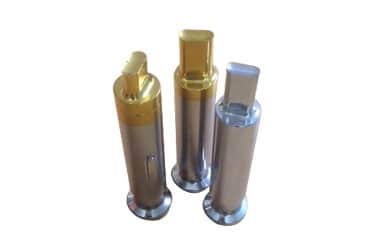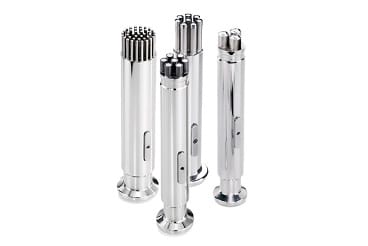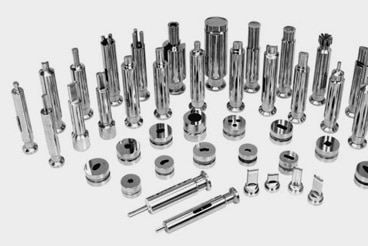 Pharmaceutical Punches & Dies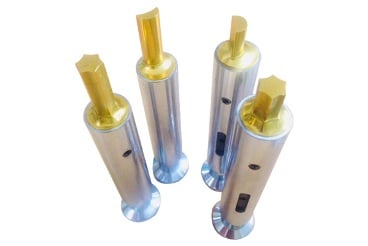 Confectionery Punches & Dies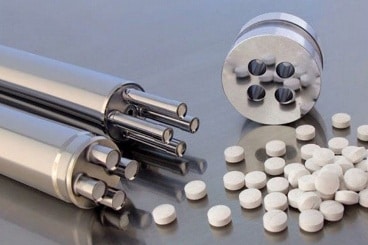 Tablet Compression Tooling
ECO Tool Line
Engineered for products with normal wear behavior and standard pressing forces
Normal service life
Available for Euro B, D
Possible coatings: CUSTOMISED
End-to-end testing to ensure conformity with the requisite
parameters – simple
the inclusion of data in dispatch certificate
Made in Germany
PRO Tool Line
Engineered for high-volume manufacturing, including abrasive and challenging products
Capable of achieving very high pressing forces
Above-average service life
Materials tailored to the specific application
Specially adapted coatings
Available for all tool types
Full measurements and documentation in dispatch certificate, including detailed dimensions relating to the shaft, diameter, functional size, overall length, head height, and diameter, as well as tip diameter
Our application engineer would be happy to advise you in person about the many different application areas for our tried and tested PRO Tool Line and the new SHAPER ECO Tool Line.
Tool Coating
Besides hardness, break resistance and corrosion resistance of the base material, the surface coating plays an important role in optimising and reducing wear, and sticking and picking tendencies.
At our coating center we have focused our research and develop­ment efforts mainly on these two areas. As a result, today we are well equipped with a variety of unique, micro-fine and almost non-porous surface finish coatings. These coatings increase lifetime, reduce wear and enable the surface separation of tablets made from difficult, sticking prone powders.
The best quality of SHAPER PHARMA TOOL is particularly important for Multi-Tip and Pelleting Tools. Designed to the highest quality standards, SHAPER precision tools will always deliver the perfect performance. Owing to their consistent operational length and exact pressing dimensions, our multi-tip, and pelleting tools are capable of producing perfectly uniform tablets even during high-speed processing.